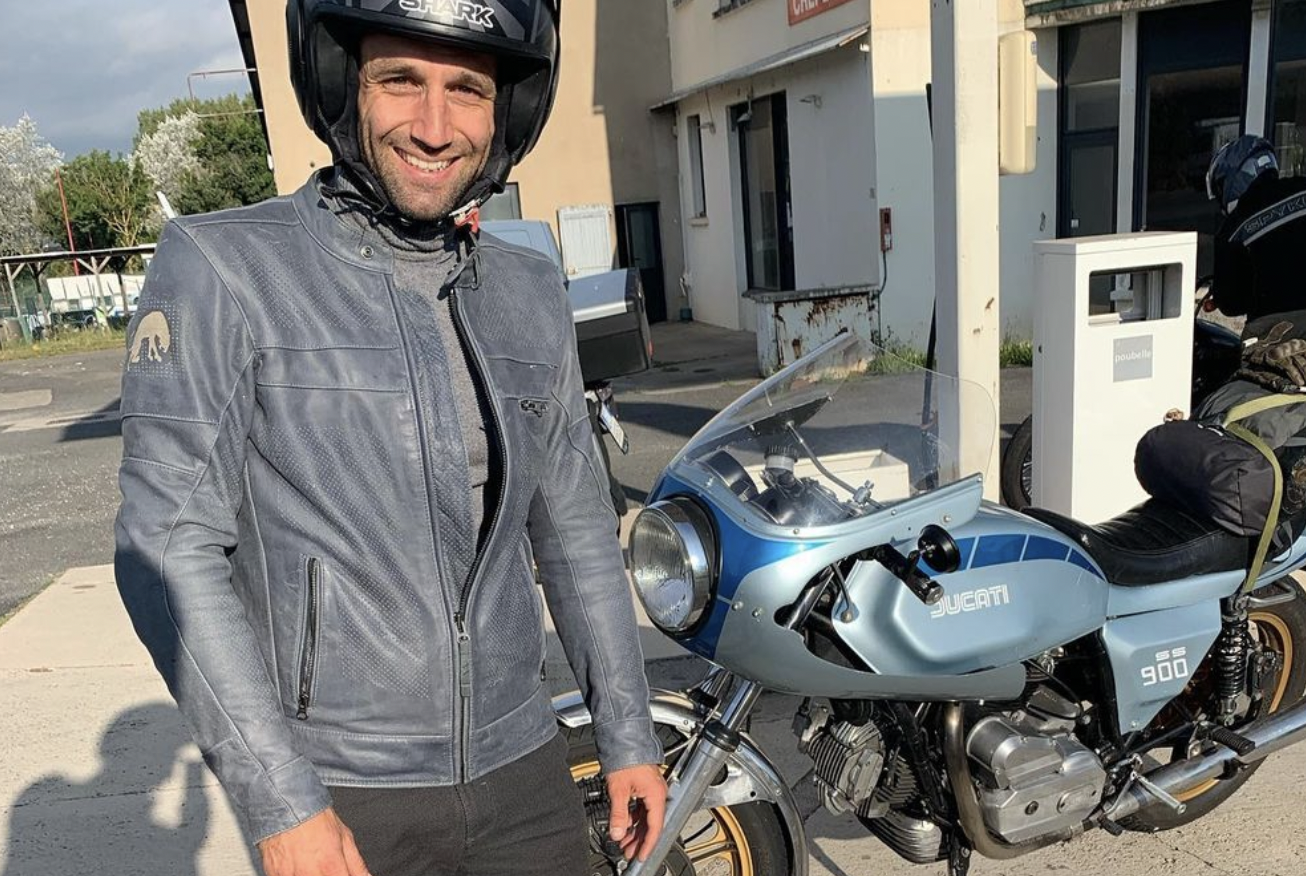 Johann Zarco swaps MotoGP for the joy of motorcycling in 950 km …
Make no mistake, we love one road trip as much as the next, but if you are going to spend your weekend bordering on extreme precision at high speed rub shoulders with the best of their ilk in the world then we would accept. probably a flight with more legroom for transportation.
However, Johann Zarco is not the average star of international motorcycle racing, so when the opportunity arose to take a road trip between Italy and Motorland Aragon in Alcaniz, Spain – a trip up close. 1,000 km – he jumped at the chance.
His courier? Well, what would be the pleasure of nibbling the miles on a Ducati Multistrada? Instead, Zarco picked up an immaculately restored 1981 Ducati 900 SS Darmah, strapped on his Pramac Racing leathers, and set off, his journey through the Alps en route to his home in Andorra, then down the wide Spanish highways. .
"That was the team's idea. They had been planning it for a few months," Zarco said. "They knew they had to start in Italy, cross the Alps, go to Andorra, pick up Jack and go to Aragon.
"In the end Jack didn't come because he had something to do in Aragon. But when I heard about it, I said 'I'll join you because you're crossing not far from my house'. And that would be nice to do. 'go there with you.
"The plan was to go with the Multistrada. But they were joking that we weren't allowed to come with a motorcycle in 2000. They kept that joke. I sent this photo of the old Ducati.
"They said 'if you're a man you'll come with it'. And because I'm a little stupid, I said I would!"
Flanked by friends who subsequently ran into trouble on the long journey, Zarco's adventure caught the imaginations of those around him.
"The first night was fun as the hotel gave us their garage to store all our old bikes. After dinner, a bicycle already had a problem. It was a BMW, not mine. Shame on the guy who came with a BMW and had a problem! They worked until 1 a.m. to resolve the problem. I went to bed a little earlier.
"Then the bike had the problem again the next day after maybe 200 km. Because we were in France, I could fix everything and organize enough people to take the bike so that the Italian wouldn't have any problems at all. take the bike home.
"But the second day was a little too long. We did 500km. 7:30 am cycling. We left at 8:40 am and arrived at 6:30 am. It was a bit long. But still fun. An adventure.
"Then the last 200 km in Spain and we know the road well. It looks like desert but a little too long. It looks very nice but you have very long straights. There are turns but you have to go. fast to take advantage of the turns The group of 10 riders weren't going fast enough to take advantage of those turns in Spain, but it was good.
"It's funny in the paddock so many guys, old mechanics, guys that I haven't talked to for ten years, tell me: 'Good job Zarco!' So it's fun. I didn't do it for that. But I see that I touched a lot of people, I made a lot of people happy to have the courage to leave with this old motorcycle.
"I have to say I was worried. When I got the bike and rode the first 30 kilometers to bring the bike home, I said 'when I say something, I do it' but I was worried because I thought maybe this one was a mistake! "