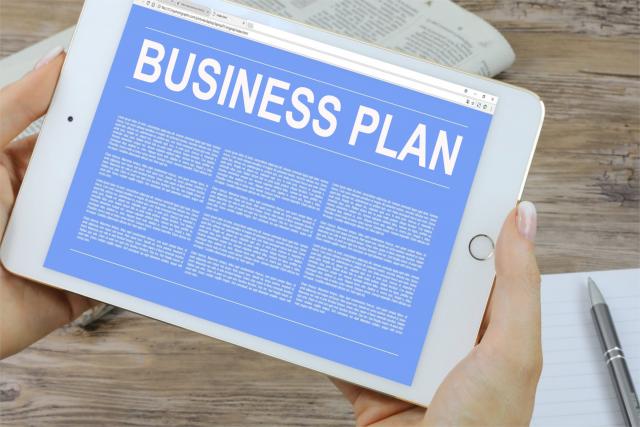 Do I need a business plan?
Answers to your business questions with James Harris
We received a question from an aspiring new small business owner who wanted to know if we thought he should jump in and start selling his product or wait until he has a full business plan to guide him. Conventional wisdom says you must have a business plan.
To say otherwise is considered heresy in some circles. However, not all heresies are wrong when looked at closely, so we wanted to spend some time on this issue.
To get started, let's look at who usually says you need a business plan and why they might be a little biased. Business schools will say yes, but they sell MBA course units to students for thousands of dollars on creating a business plan.
Accountants and consultants will tell you yes, but they make a lot of money helping clients create detailed business plans.
Banks will say you do, but the explanation if disputed is that it's just one of the boxes on a business loan application that needs to be checked.
Some investors will say yes, but when you ask them why, the answer tends to be because it seems like the right thing to ask.
So, biases aside, are there any issues with creating a detailed business plan before getting started?
The answer is often yes. It's important to understand that no matter how detailed your business plan is, it probably won't survive first contact with the market.
The market doesn't care about your business plan; he wants what he wants, and he wants it delivered as he wants it delivered. By far, the best way to understand the demands of the market is to go out and offer it something!
Once you get started and start getting real-time feedback from the market, you may find that your business has to adapt significantly to meet the realities of that market. It's not uncommon for people to start a business but end up running something very different from what they had planned. For example, we have known business owners who:
– Planned to operate an Italian restaurant but ended up specializing in Italian desserts and coffee.
– Started doing interior design and found they had a lot more work available for shop fittings.
– Wanted to build houses and accidentally fell into a niche while building stairs for other builders.
– Started a small bike repair business that grew into a large bike and bike accessory store that outsourced the repair work to another company.
The need to get real-time feedback from the market on your business idea as quickly as possible suggests that you should skip the lengthy business plan and launch it as soon as you have what's called a talking " minimum viable product. Simply put, it means a product or service that you believe offers enough value for people to buy it as is.
However, that doesn't mean you should jump in unprepared. You should strive to move quickly toward launch as soon as you can answer these questions in a sentence or two each:
– What are you going to sell (product)?
– Who are you going to sell it to (target market)?
– Why should they buy it (unique selling proposition)?
– How will you let them know about your existence (advertising channels)?
If you have a question about starting a business or running your existing business, we'd love to hear from you, as we'll select a new question to answer here every two weeks. You can submit your question to [email protected] using the subject 'CQToday'.